Qwickly Attendance LTI allows custom roles to be configured. Custom roles can be allowed access to use the tool on an Instructor-level access or a student-level access.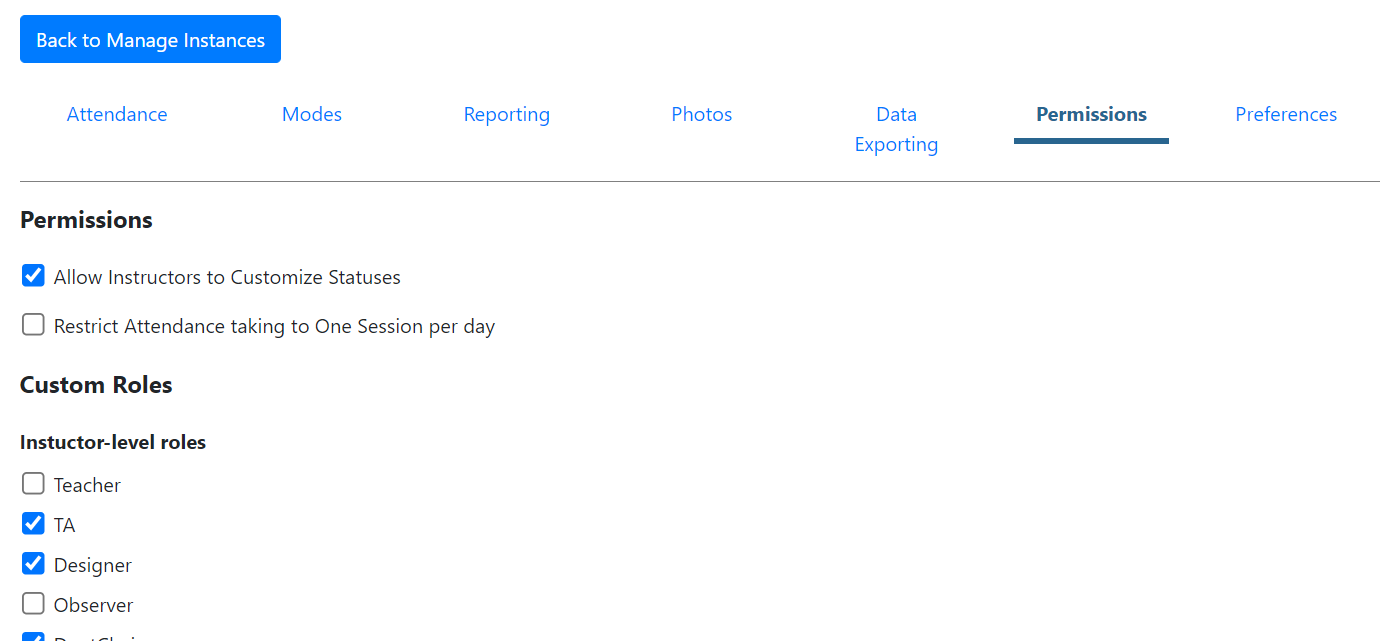 The setting can be found by navigating to www.qwickly.tools > Manage Instances > Your Instance's Attendance Settings. The option is labeled Permissions > Custom Roles.
The roles are divided into two types:
Instructor-level roles
This provides a list of all roles Qwickly was able to retrieve from your LMS system by using APIs. The custom roles that need to be allowed Instructor Level access can be checked.
Note for D2L users: Custom role names will have to be entered manually according to how the role appears in the D2L classlist. For any questions, please contact Qwickly support.
Student-level roles
If any custom student-level roles are used, the role names need to be entered into the input box. If multiple roles need to be entered, they can be separated with a comma (,)
Once the desired roles have been entered, the pop-up box can be closed and the "Submit" button at the bottom of the page needs to be clicked. This will save the selected roles and allow those roles to use Attendance.