Users who have licensed Qwickly Attendance Plus or Qwickly Attendance Pro should now have the ability to require a Location Context with each Attendance record. The Location Context allows users to mark themselves as "Remote" or "In-Person" for their Attendance record.
Enabling the Setting
The setting can be accessed by going to www.qwickly.tools > Manage Instances > Your Instance's Attendance Settings > Modes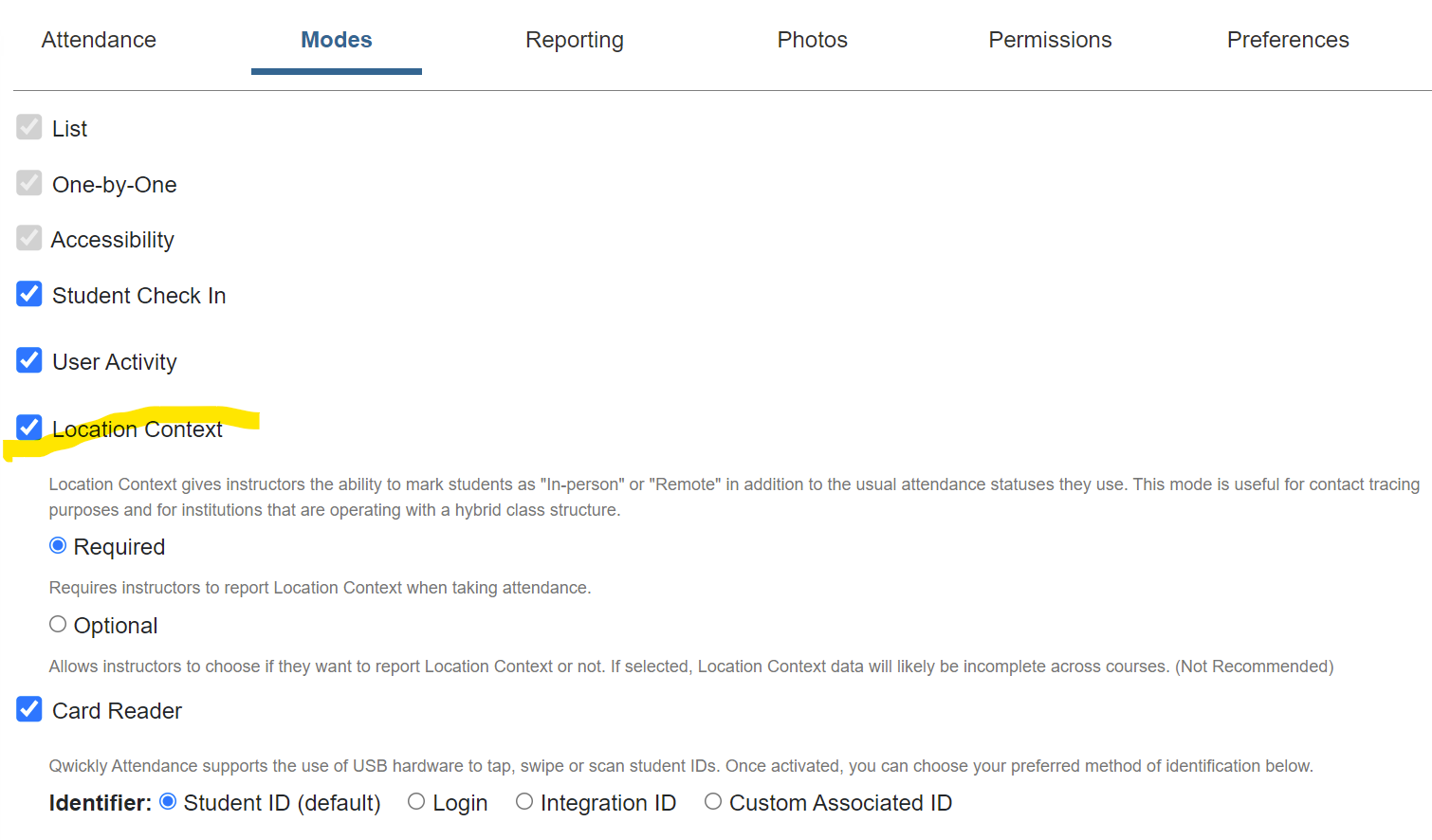 Location Context can be enabled in two ways:
Selecting Required makes the location context mandatory across all courses
Selecting Optional will give each course the ability to decide whether to use Location Context or not
How it is used
When enabled, the Instructor should see the Location Context information when taking Attendance. A location context selector will also show up below each user if enabled. When taking Attendance manually, instructors can select the location context for students as they are marking their Attendance status.
Location Context can also be enabled for Check-In mode.
If a Check-in Mode is enabled with Location Context required, students will see a Location Context selector in their Check-In screens.
Viewing Location Context in Attendance Records
If Location Context was recorded for any Attendance records, it will show up when viewing the record details from the "Attendance Record" page.