Course Tools comes with a standard color theme. If you would like to customize the theme you can do so using the Theme Builder tool within Course Tools Settings.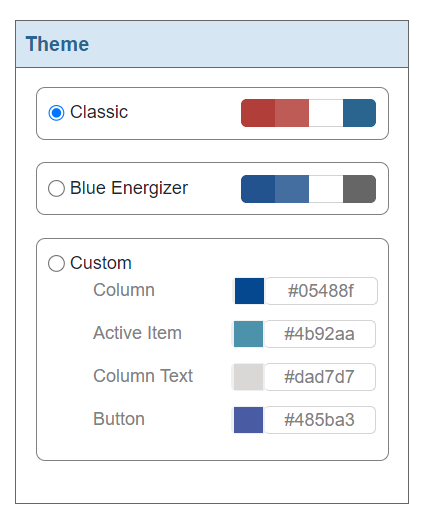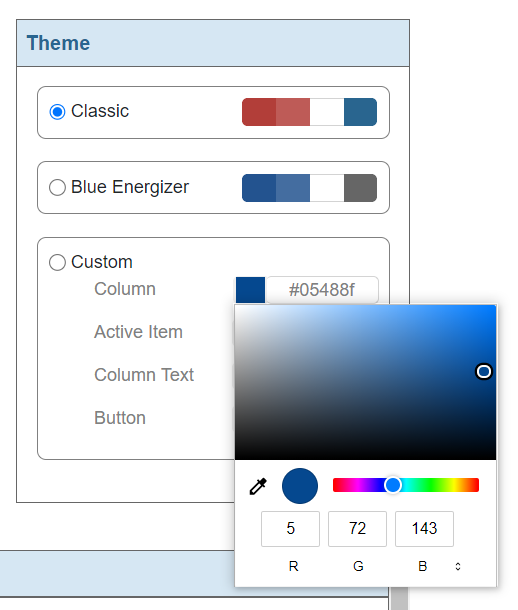 You can choose from two default themes or create your own. You can type in the hex value or click on the color to modify it. Then, click on submit when you have finished.
Column: Background color of the left menu.
Active Item: Color of highlight when hovering over a tool.
Column Text: Color of text on the left menu.
Button: Color of buttons throughout Course Tools.
Example:
You also have the option to enter custom CSS in Course Tools Settings .