When launching Qwickly tools, you may be presented with an authorization message. If you would like to stop this message from appearing, you can disable it through administrator settings.
From the System Administrator panel, go to "Integrations" and select "REST API Integration."
Select "Qwickly Tools" and click on the drop down menu. Select "Edit."

Then change "Authorized To Act As User" to "Yes"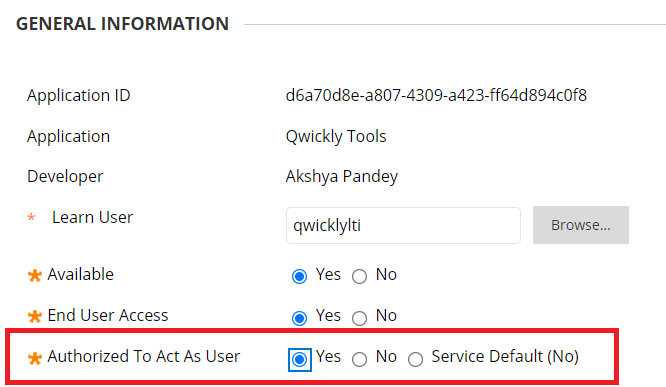 Now the message will no longer appear for users.