Qwickly LTI uses D2L Brightspace REST APIs to get information about courses and user enrollment. The tool requires very specific privileges to make some API calls.
In order to allow a user to access Qwickly Course Tools LTI, you will have to edit your instructor role that is entitled to the required privileges. You may require additional privileges depending on how many Qwickly products you utilize.
To edit the roles:
Log into Brightspace as an administrator.
Navigate to Administrator Tools > Security > Roles and Permissions
Select your default instructor role and choose Edit Permissions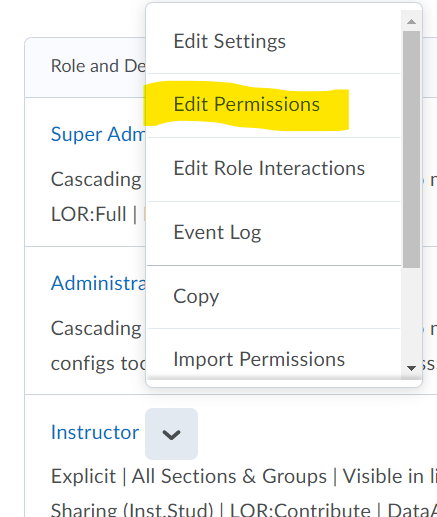 Ensure that the permissions below are applied to the Course Offering list.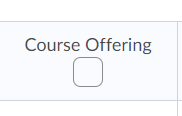 Choose "Announcements" from the Filter by Tool option, select Apply Filter
Announcements
See Announcements
See Post-dated Announcements
Add/Edit/Delete Announcements
Add Post-dated Announcements
Attach/Remove Release Conditions on Announcements
Change Display Author Information Setting
Choose "Assignments" from the Filter by Tool option, select Apply Filter
Assignments
See and Manage Assignment Submission Folders
Manage Delivery
Add/Edit Assignment Submission Folders
Edit Evaluation Properties
Choose "Calendar" from the Filter by Tool option, select Apply Filter
Calendar
Access the Calendar Tool
Manage Org Unit Events
Add/Remove Content
Choose "Content" from the Filter by Tool option, select Apply Filter
Content
View Course Content
View Content that is Not Released
Manage Content
Create and Edit Modules and Topics
Attach/Remove Release Conditions on Modules and Topics
Choose "Content" from the Filter by Tool option, select Apply Filter
Manage Courses