You can recreate the module feel in Blackboard Learn by building a quick HTML module that will open Course Tools in a new tab.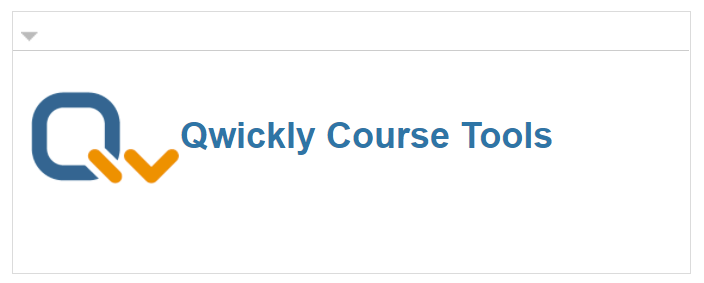 Add a Qwickly LTI Launch Point Module
1. System Admin > Tabs and Modules > Modules > Create Module >
2. Enter Title (can be hidden), Module type: HTML, Module Category [select category], Select options to personalize the module, and availability.
3. Availability > System (Yes)
4. Note: To place the module on a tab in Learn, you will need to edit the tab.
HTML Module Code (Edit this code with your Blackboard URL AND the PLACEMENT ID (A numeric value like 09 or 10) FROM YOUR LTI TOOL PROVIDERS LIST (CLICK ON EDIT ON THE COURSE TOOLS PLACEMENT AND IN THE BROWSER URL YOU'LL SEE THE PLACEMENT ID IN THE URL - USUALLY A TWO DIGIT VALUE) and paste this code into the <> HTML section of the module contents).
IN THIS EXAMPLE, THE PLACMENT ID IS 28.

<h4><img src="http://goqwickly.com/imgs/logo_250x250p.png" width="99" height="99" /><span style="font-size: 18pt;"><a target="_blank" href="https://YOURBLACKBOARDURL/webapps/blackboard/execute/blti/launchPlacement?blti_placement_id=_YOURPLACEMENTID_1&amp;wrapped=true" rel="noopener">Qwickly Course Tools</a></span></h4>